20 May 2019 : On the tracks of the pyrenean desman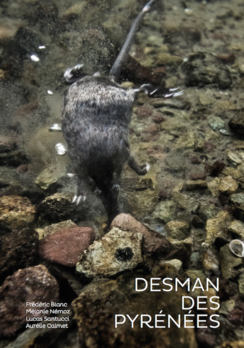 Do you know the pyrenean desman?
This nocturnal semiaquatic insectivorous mammal, named also the "trumpet-rat" for its odd-looking nose, is one of the least known mammal species of France and one of the most vulnerable. It is also the mascot for this year Ecology and Behaviour conference. Extremely difficult to observe in the wild, rare are those who have seen it on land or underwater. The conference will be chaired by Lucas Santucci, Mélanie Nemozet et Frédéric Blanc, authors of the recently-released book "The pyrenean desman".
The conference will be in French
When: 20 May 2019, 20:30
22 May 2019 : Pint of Sciences conference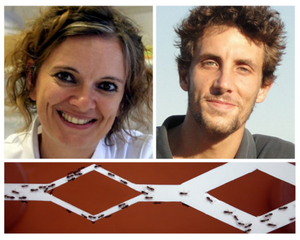 As part of the 2019 Pint of Sciences festival (20 - 22 May 2019), Dr. Audrey Dussutour and Dr. Antoine Wystrach will tell us all there is to know about ants. They will specifically focus on individual and collective intelligence.
The conference will be in French
To go to this conference, you will have to register on the festival website https://pintofscience.fr/events/toulouse. Registration opens on April 15th and costs 2€. Number of tickets are limited and are generally sold quickly !
There will be many other Pint of Science conferences on Monday 20th, Tuesday 21st and Wednesday 22nd. A wide range of very interesting topics will be covered! Do not hesitate to take a look at these conferences
When: 22 May 2019, 19:30
Where: A pub in Toulouse (more details soon)